The Lifespace wash line is manufactured locally using quality aluminium, making them extremely durable in adverse weather conditions.
Our wash lines are 2m long x 700mm wide.
They are easily collapsible and can be folded down neatly against the wall.
Our wash lines can be installed outdoors or indoors under carports, inside garages, or in any other area you require.
The easy DIY Kit comes complete with the following: 4 mounting bolts and raw plugs aluminium frame, 2 mounting brackets, wash line rope, all neatly boxed.
Can be shipped anywhere in South Africa.

~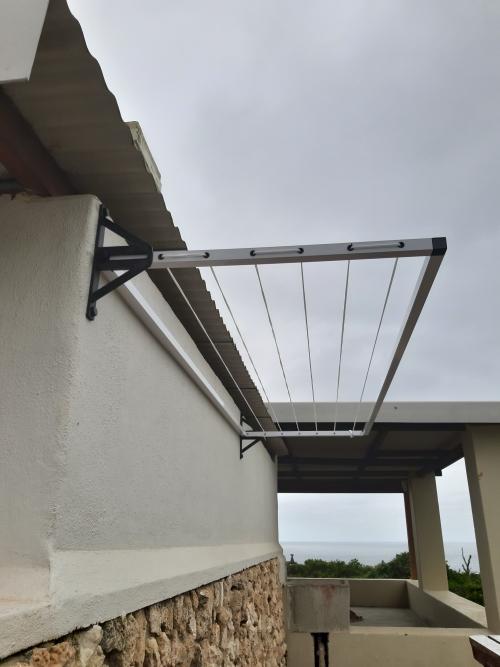 In stock